Ace fashion designer, Masaba Gupta took to her Instagram handle to announce a collaboration with HBO to make Game Of Throne Merchandise. Masaba is a very popular designer in Bollywood and her designed outfits can be spotted on Alia Bhatt, Sara Ali Khan, Sonam Kapoor, Mira Rajput and so on. As per the announcement,  Masaba will be launching the collection in three categories namely Apparel, Home and Jewellery. In the image that Masab shared on her Instagram post, we can see the insignia of GOT alongside her brand's logo. Here is the Instagram post by Masaba which left the followers in a flurry of excitement-
According to the reports, she has acquired the license to create merchandise inspired by the iconic show and its characters for India, UK, and Indonesia. The merchandise would release during the show finale in 2019. Further details have not been disclosed as of yet.
We were already so excited for the season finale. Now we have one more reason to rejoice.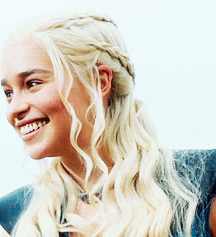 At Whatshelikes, we keep the millennial woman updated with everything that's happening around her be it fashion & lifestyle, health, events, movie reviews to name a few. We consistently strive to bring a gamut of authentic content from all across the country at just a click.